Keynote Speaker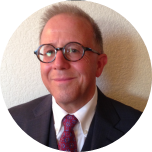 Prof. Lonny Simonian

California Polytechnic State University, USA
Lonny Simonian has over 25 years of professional experience in the electrical design and construction industry and has worked on several multibillion USD federally funded domestic projects, as well as numerous public and privately funded projects around the world. This has including extensive experience in project & construction management, project controls and administration, and design and construction engineering on several US government advanced technology projects. He holds a Master of Science in Engineering degree from University of California, Berkeley with an emphasis in Construction Engineering and Management, a Bachelor's degree in Electrical Engineering from California Polytechnic State University (Cal Poly), and an Advanced Project Management Certificate from Stanford.
Professor Simonian's current appointment is as a Professor in the College of Architecture and Environmental Design (CAED) and graduate course instructor in the College of Engineering at Cal Poly. Professor Simonian is a licensed Professional Electrical Engineer in the State of California and a Project Management Institute certified Project Management Professional. Professor Simonian's previous experience includes positions as an Engineering Group Supervisor at Bechtel National and Senior Project Manager for Lawrence Berkeley Laboratory. His Cal Poly courses have included Building Mechanical/Electrical/Plumbing Systems, Construction Contracts, Construction Project Administration, Principles of Construction Management, Project Controls, Management of the Construction Firm, Professional Practice for Construction Project Managers, and Integrated Project Delivery. Professor Simonian was a past recipient of a NSF/DOE fellowship, conducting Smart Grid research at UC Berkeley Lab on Energy Information System Dashboard Integrating Wireless Sensing Devices with Wired Metering and Controls. He is the principal or corresponding author of over three dozen peer-reviewed papers.
Topic: Using Game-Based Learning and Simulations to Enhance Construction Engineering and Management Education

Abstract: Simulations and learning games use technology to allow participants to experience tasks and see the results of their decisions. Frequently, they are designed to meet specific learning goals, i.e. from sharing case studies to demonstrating very complex situations. In the construction industry, many new employees do not have the training or coursework to provide access to such simulations. While games are not new to higher education, their use most often has been limited to a very narrow vein because of their complexity and the amount of development time required to produce them. Most games have not been robust enough to engage construction participants. Managing construction involves being able to make decisions to balance time, cost, quality, resources, and identifying and solving a variety of issues. The skills required of today's construction management personnel are a combination of management skills and technical knowledge. This presentation describes the Construction Industry Simulation (COINS) game, designed to prepare construction engineering and management personnel for the real world.

Keywords: Simulation, Game Based Learning, Construction Education, Construction Industry Simulation, Construction Industry Simulation (COINS) game